Traeger Wood Pellet Grills
Gap Tractor Parts, Inc. carries a full line of Traeger Wood Pellet Grills and supplies.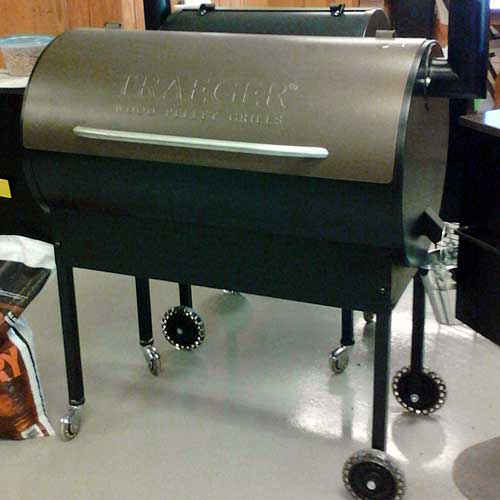 Grills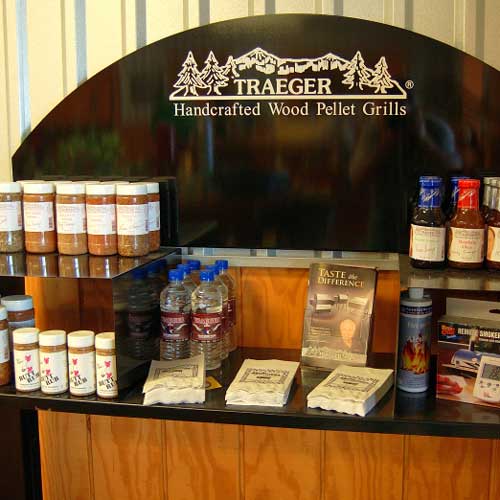 Supplies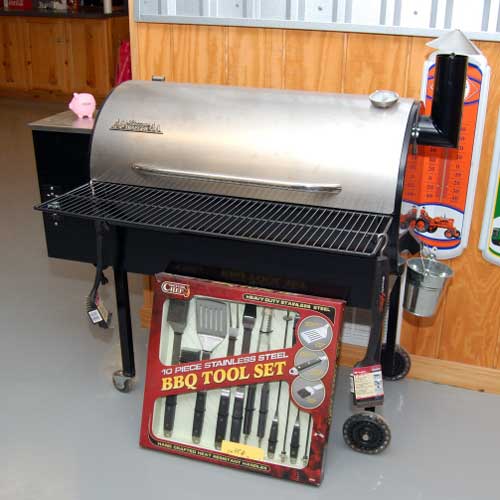 Accessories
The Traeger Wood Pellet Barbecue Grill is simple and safe to operate. Traeger grills require standard household electric current (110 VAC) which powers the igniter rod, auger motor and draft induction fan. Once you turn the grill on, the igniter rod is activated, the auger begins to feed pellets into the firepot, and the draft induction fan feeds air into the firepot. The igniter rod is a small heating element that gets red hot and then shuts off after two minutes - just long enough to ignite the pellets in the firepot.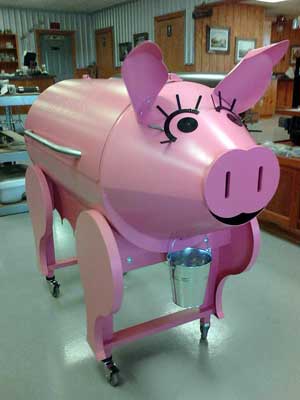 TASTE: Food cooked on a Traeger pellet grill tastes better than food cooked on gas or charcoal grills. A wood fire is a more natural, healthier way to cook.
SMOKER: Absolutely the best smoker you can own. Cook gourmet smoked foods in your own backyard. Hardwood smoke penetrates the food, adding tremendous flavor. Smoke fish, jerky etc.
SAFETY: Far safer than either gas or charcoal grills. No gas leaks or smoldering briquettes to worry about. Fire safety officials love our grills!
AUTO-START SYSTEM: Automatically lights the pellets every time you turn on the power switch. You're cooking in just minutes! No Flare-ups: Our exclusive, patented E-Z Grease Drain System transports grease drippings out of the cooking chamber into a galvanized catch bucket. There's less chance of frustrating flare-ups developing, while you cook.
VERSATILITY: Your pellet grill is four appliances in one! Smokes, Barbecues, Grills, Bakes. The three position cooking control switch lets you cook anything in a Traeger!
HEALTHIER COOKING: Cooking on a pellet grill adds zero fat, cholesterol or calories to your food. Indirect cooking systems are recommended by the National Cancer Institute because they produce less benzopyrene.
For more information visit the Traeger web site.